ConstructionBond is Canadian broker website that connects business owners, construction companies, and contractors to surety bond providers across Canada.
We work with public and private insurance and surety companies across all Canadian provides that provide the best bond packages.
Our turn around time from you knocking on our door to having a surety bond (Contract bond) issued is between 3-24 hours for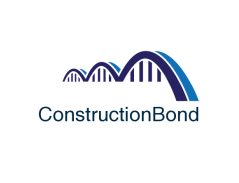 most of our providers. We help companies across Canada get bonded and our surety providers specialize with this type of business. Not only do we provide guidance and assistance for obtaining the bonds, we take it a step further and make sure you have on going support in the event you need multiple bonds or higher amounts of bonding limits.
Our insurance companies and surety providers such as Intact insurance, Trisura Guarantee, Travelers, and more are listed as TIER 1 markets and have top ratings which can be checked at A.M. Best Rating Service.
Being in this industry has allowed us to build tremendous relationships with bonding brokerages and Surety Markets that are fully licensed and governed by their provincial regulation.
Our facility limits allow us to provide you bond ranging in the limits from $25,000 to $50,000,000. Saying that, we can arrange for higher limits if need be.
Our in house procedures allow us to connect you to a brokerage and turn around bond requests within the same day for the most competitive prices, provided we all documentation required is completed and presented to your broker. To read more about obtaining a surety bond in Canada, click here.