Surety bond (Construction Bonds) also known as contractor bonds is a financial guarantee that provides protection to the hiring party in the event a contractor does not complete a project in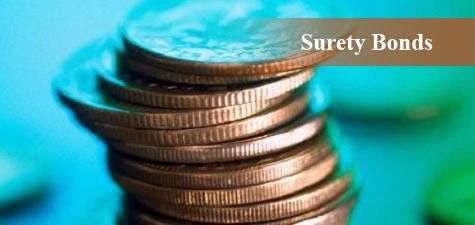 time or up to adequate standard.
We provide bonds to over 100 different types of businesses across Canada. Have a construction job coming up that requires you to post a bond? We can help!
What are Construction & Contractor Bonds?
A Construction bond is a legal agreement that provides a guarantee to your client that YOU will deliver the service/job that you placed a bid on within a given time frame and an adequate standard. Since your employer wants security from losses, they use a construction bond (bond from a surety) as a shield in the case you fail to deliver up to expectations and/or standards.
A contractor bond is a type of job completion guarantee bond, which is commonly used within the construction industry. They can be referred to as various names, which will be listed below.
Construction bond

Contract bond

Contractor bond
Virtually, these bonds are identical and share the same purpose. This type of bond basically ensures that the contract will be fulfilled. If one side of the arrangement fails to fulfill their duties, the other will be able to make a claim and attempt to recover their financial losses. Although these bonds are commonly used outside of the construction industry, contractors should be well familiar with them!
Let's say you are in a bidding war and win the contract and now your employer has requested $1,000,000 dollar bond and $2,000,000 dollar contractor insurance in place prior to going into business. This is where we come in! Our bond specialists will analyze your business venture, negotiate with the contractor bonding company/surety, and then provide you the bonds within a few hours.

Types of Bonds we provide:
Do I need to look into getting a surety bond if I have Contractors Insurance?

Business owners often confuse insurance with bonds. Bonds are DIFFERENT from the contractors insurance. Bonding is a guarantee, NOT an insurance product. If your business was to get sued by a client for a slip and fall or for a liability insurance claim, your CGL (Commercial general liability insurance) policy would take effect and provide coverage. Bonds on the other hand provide NO COVERAGE for any liability lawsuits but rather act as a financial security in the event they need to be cashed to recover from losses when projects are not completed. If you want to learn more about specific surety products, you can click here to read about bonds offered by Chubb Limited that can benefit business owners like you.

3 Main Reasons Why You Need to Become Bonded
All over the country, there are millions of projects awaiting development. Some of these are currently accepting bids from contractors. If you work as a construction professional, you should take the time to get to know contractor bonds canada. As a construction contractor, you've likely heard the term "contract bond" or "construction bond" at some point or another. If you were unfamiliar with these phrases, you're in trouble! Below, you will learn about these types of bonds and why you should purchase our bonds right away!
They're Often Required
Contractors need to realize that they'll never been able to succeed in the business, without utilizing our contractors bonds. This is the case, because almost all public projects require the contractor to obtain these bonds for construction, before they'll even be able to place their bids! Some private projects may also require the contractor to back up their guarantee with some form of surety contract bond. Therefore, it is nearly impossible to make money in the construction business, without bonds!
We Offer Different Types
Before moving forward, you should realize that each individual project developer, especially in a competitive city like Toronto, will require you to secure a different type of bond, before you'll be considered for their project. We offer all different types of bonds for your convenience, including bid bonds, performance bonds, payment bonds and contractor license bonds. By engaging in our services, you will quickly be able to discover the bonds that are needed and secure them right away, so your construction business can begin generating a steady income!
Protection from Start to Finish
If you are planning a large construction or development project, you should protect yourself from start to finish with the construction bond. This bond is designated to provide full protection from financial loss, if the project is not completed by the deadline or per the contract. While a bond from a Canadian surety company like ConstructionBond is normally issued for extremely large, expensive projects, they are also available for small to medium projects.
The surety or Bond Company will draw up the contract, so it suits both the construction company (principal) and the customer. They will oversee the bond and if the customer is forced to file a complaint, which is done through the surety, an investigation will initiate. At the end of the investigation, a decision will be made either in favour of the customer or principal. The customer will be pain the full amount of the total contract amount, if the surety's decision is in their favour. At this time, the surety will seek out the principal and expect to be paid in full.

Qualifying for a Construction Bond in Canada?
Surety looks at what's known as the three C's of Credit
Capital: Do you as the contractor have the net worth or are worth enough to complete the project you require a bond for?
Capacity: Do you have as the contractor have enough financial and human strength to complete the project – Even in the case of delays or unexpected circumstances.
Character: Does your past and previous work reflect the potential outcome of your new project? Who can vouch for you or your work!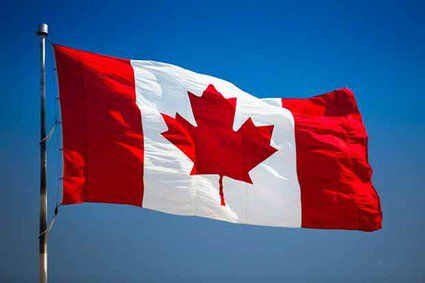 Ready to Apply for a Contractors Bond?
If you're a construction contractor, you shouldn't make a move until you check out our services. We offer all of the contractors bonds needed to help you begin making a profit and satisfying the needs of your clients! Be sure to speak to a ConstructionBond specialist out immediately! You will be glad that you did!
We are an independent Surety Company, with offices all across Canada to meet the specialized needs of our clients. We believe that our clients not only deserve the cheapest rates, but the most professional and courteous service. Being in the bonds for contractors market for multiple years, we have built tremendous relationships with a massive network of Bonding insurance companies that not only allows us to get the cheapest rates on the market, but also at the fastest turn around times! This allows to place the contractorsbond that you need within the time frame that you want the bond in! Our bonding programs are unwritten by Insurance and Surety companies that are licensed in Canada and compliant with the CCDC Standards.

Get in touch with one of our bond experts! If need be, we custom tailor the terms of each bond to fit to the client requirements. Our in-house infrastructure allows us to provide construction bonds at the fastest speeds along with the most competitive prices. Go here to read more on Surety Contractor bonds from the government of Canada. Give us a call today at 1-888-480-7677 or email us for your contractor surety bond Canada (Contractors bonds).