The Livestock Dealer Bond – Prepare To Obtain Yours
Do you run a ranch or farm, within the country of Canada? If so, you likely understand how stressful and strenuous this type of career can truly be. Not only are you responsible for caring for your livestock and crops, but also you'll need to negotiate with buyers and acquire a good profit for your products. Of course, there are a few legal hurdles, which must be passed, before you'll be able to sell your livestock. If you intend to buy and sell livestock, you will most likely need to acquire a livestock dealer bond, but there are some exceptions to rule. Below, you'll learn more, so you can get bonded right away.
What is a Livestock Dealer?
Livestock dealer is a job classification set aside for individuals and businesses that engage in livestock buying, selling, and bidding process. Not only does a livestock dealer need to be bonded, but they also need to be licensed within the providence or territory, where business is conducted.
Rules And Exceptions
It should be known that anyone, who wishes to buy or sell livestock and will hold the livestock for thirty days or less, will need to be licensed and bonded as a livestock dealer. These laws are set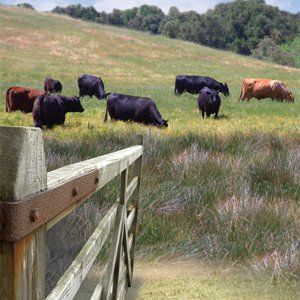 forth by the Livestock Dealer Regulations. Also, remember that licensed dealers are required to pay for all transactions within a matter of three working days. This guideline can be avoided, if you have a written agreement, which states otherwise. If the payment has not been received within the appropriate duration, the producer may decide to take action and file a claim against the dealer's bond. Therefore, it is wise to ensure that all payments are made within a reasonable time period.
Security Amount And Other Fees
In order to get bonded as a livestock dealer, you will need to pay a few fees and acquire the appropriate amount of security. Each province is different and the specific requirements will vary. However, those living and working within Saskatchewan will need to pay a $100 fee when applying for or renewing their license. They'll also need to submit the appropriate form to their province's minister. Those that have not previously held a license will need to refer to the information below to figure out precisely how much security to acquire.
Purchasing 500 head of cattle of less – $25,000 security

501 to 20,000 cattle – $40,000 security

Over 200,000 cattle – $250,000
It is also essential to remember that a single horse equates to a single cattle, while a single bison equates to four cattle. Therefore, those living within Saskatchewan will need to do a little bit of research, when attempting to acquire the appropriate amount of security for their specific operation. Remember that these rules apply to Saskatchewan and may differ in other provinces. Once you've figured out precisely how much security you need, you'll be able to acquire it in the form of a surety bond.
Surety Cost
When attempting to acquire the appropriate surety bond, you should remember that you would not need to pay the entire security amount. This is where a surety company will come in handy. The surety will allow you to pay a minute percentage of the security and they'll cover the rest. Take note that the surety will take a number of factors into account, when determining the specific percentage that you will be required to pay for the bond. These factors include the required security amount, your work history and your personal credit.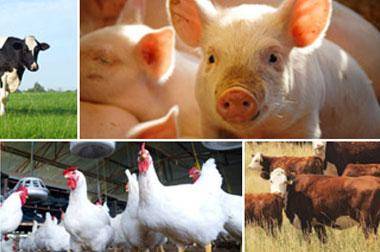 Bond Forfeiture
If at any time, the livestock dealer finds him or herself facing a fraudulent claim made by a former or current client, there is a risk for bond forfeiture. If the judgment is found in favor of the claimant, the surety bond will be nullified. The minister of livestock may also be forced to investigate a claim against the agent. In this case, the livestock agent will have the opportunity to be heard and if the minister is satisfied that agent violated the Animal Products Act, the bond will be nullified.
Getting Bonded Now!
If you're ready to begin operating as a livestock dealer, it is time to get bonded. Be sure to fill out and submit the application right away, so you can get a no-obligation quote as quickly as possible.
Other types of license bonds that we offer: