The Direct Sellers Bond – What You Should Know
Have you ever thought about traveling throughout Canada, while selling your items or services door-to-door? There are undoubtedly thousands of people, who would absolutely love to be able to travel the country, while also making money. The thought of meeting new people and seeing the country can be exhilarating. Of course, you should understand that there are some requirements that will need to be met, before you'll be able to work as a door-to-door salesman. Within this comprehensive guide, you will learn all there is to know about the direct sellers bond and the Direct Sellers Act.
What Is Regulated?
Before going any further, you should familiarize yourself with the Direct Sellers Act. This is the Canadian statute, which govern this specific industry. The Direct Sellers Act is responsible for governing door-to-door sales, as well as home-party sales and telemarketing calls that result in an in-home sale. This Act declares that Direct Sales companies and their employees are required to be licensed, before they'll be able to perform their duties and offer their services, within the country of Canada.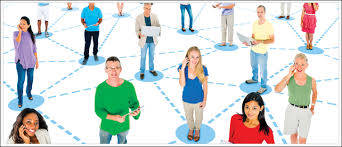 Remember that the Act also makes it possible for a seller's license to be suspended and revoked for practicing illegal methods. If you're caught selling in an unacceptable manner, you could also have your bond forfeited and given to the individual, who suffered losses, due to your behavior.
Those Not Required
If your corporation or partnership consists of shareholders and partners that all live in New Brunswick or other Canadian province for a year, before you start selling door to door. This is a special situation, where you will not require a bond. However, once again this does not mean that you do not need to acquire a license, because each circumstance is different.
Bond Amount Requirement
It is vital to remember that the laws within Canada may vary from province to province. However, the majority will require that each direct seller company obtain at least a $5,000 bond. The specifics will depend on the number of employees you have. You can scrap by with a $5,000 bond, if you have five salesmen or fewer. However, if your company has more than five employees, you will need a bond of $10,000.
When acquiring the bond, you should make sure that it clearly displays the full name of your corporation, as well as any other business names utilized by your company.
First Time Applicant
Applicants that have never applied for a vendor's license will need to start by completing the appropriate application. Before submitting the vendor's license application, you will need to have your direct sellers bond in hand, because it has to be attached to the application. If you submit the application without bond attachment, your application will not be processed.
Be sure to note, whether or not there are applicable licensing fees that need to be paid at the time of submission. All licensing fees must be paid directly to the Financial and Consumer Services Commission. You will also need to submit a copy of your direct sales contract with the application, but make sure that it meets the requirements outlined by the Financial and Consumer Services Commission.
Take the time to register your business name with the Service New Brunswick's Corporate Registry or appropriate entity.

How Long Does It Take To Get Approved? 
The amount of time it takes to get approved for a direct sellers bond can vary. It will depend on the type of application that you are filling out. For instance, maybe you prefer to fill the application out in person, or perhaps you had rather do it online. Both of these options offer a quick approval process, since the application will fall directly in the hands of an underwriter.  Your promptness can also play a major role, if you fill the application out quickly and submit it the same day, this will actually speed up the process significantly.
In most cases, bonds are usually approved instantly after the surety company receives the application and credit history report. Of course, just because the application was approved, it does not mean that you are officially bonded. You are going to have to pay a premium fee, which be paid in full, before the bond actually becomes valid. This alone may take up to 2-3 business days, so remain calm. You are almost there.
Renewal Process
Once you've managed to acquire your license and bond, you need to remember that neither will last forever. In fact, both of these will expire within just twelve months in most cases. Once twelve months have passed, you will need to proceed through the renewal process, so you can maintain a valid license. By speaking with your surety company, you'll be able to acquire a bond continuation certificate. This is vital and will be needed to renew your license. Aside from the bond, you will also need to submit a handful of other documents, in order to renew your license.
Extending Credit To Customers
There are many direct sellers that will be interested in providing their clients with products on credit. This is generally a good way to complete a sale. Of course, this will require you to jump through additional hoops. If you wish to offer credit to your customers, you may need to register under Canada's Cost of Credit Disclosure Act. Be sure to learn the specifics, before offering credit, so you do not get into legal trouble.
Getting Bonded Immediately

If you're interested in getting bonded, you should do so immediately. There has never been a better time to move ahead. Be sure to fill out the application right now, so you can obtain a quote sooner rather than later!
Other types of license bonds that we offer: