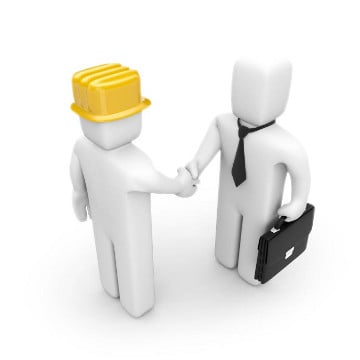 If you are a building contractor that has yet to become bonded, you may be missing out on many business opportunities. It is a fact that project owners will often choose a bonded contractor over the other option, because it protects their interests. Now, is the perfect time to become a bonded contractor and below you will find some very important data that will make the process go smoother.
First step – Pick your bond and apply.
It is very important to know what bonds you require prior to looking into bonding. Each job has specific requirements and may require the contractor to obtain a certain limit of bonding and insurance prior to even bidding on the job.
In most cases, during the bidding phase (Which is the first phase of any bonded job), contractors are required to present a bid bond from a licensed Canadian surety provider. In the event the contractor wins the bid by coming low or being selected to do the job, he or she will be required to present a performance bond to guarantee the completion of the job.
Along with the performance bond, the hiring party may also require labour and material bonds to further protect the income of all the trades that are part of the job.
To begin, you can select the bond that applies to you. If you are new to bonding, take some time and read through each type of bond. The more you learn, the better it is. Once you are comfortable with the bond you would like to apply for, you can request a quote by clicking here or by calling us toll free: 1-888-480-7677.
Types of Construction/Contract Bonds we provide:
Contractor License Bond
Many individuals will mistake the contractor license bond with other types of bonds, especially performance bonds. There is a significant difference in these two types of bonds, with the performance bond solely guaranteeing that the terms and agreements within a contract are fulfilled accordingly. Now, the contractor license bond guarantees that the contractor will operate solely in compliance with their province contractor's license.
Application Process
The first step of the process will involve completing an application and submitting it to a bond company. The application contains important questions pertaining to the bond type, amount, and the province that your company is located. It is crucial to input the correct answer into each box and never leave anything open for questioning.
Criminal Background Check
The bonding company will run a comprehensive criminal background and credit check on all contractors. This step is a necessity and a common part of the bonding process. There is a huge risk for being denied a bond, if you are an extensive criminal history. Once the records are returned and cleared by the bonding company, you will obtain your bond.
License and Regulations Department
Once you have your bond in hand, you will need to complete a license application, which can be obtained from your local provincial government entity. Submit the application, along with the bond and then the rest will be a waiting game.
The Cost of Contractor License Bond
You will be expected to pay an annual premium for the contractor license bond, which is mostly based on your credit history. If you have a high credit rating, you will end up paying the average rate, which will range anywhere from 1-3% of the bond amount. Unfortunately, those contractors with a low credit rating, you will be expected to pay around 5-15% rate, which is significantly higher. It is important to note that your criminal history may also affect these rates.
Low Credit Scores
Contrary to popular belief, it is possible to get approved for a bond, if you have a low credit score. Of course, you should expect to pay a significantly higher annual premium. The surety company will base this rate on your personal credit history, but it is possible to obtain a bond, even with bad credit.
Posting Collateral
While it is not always necessary to post collateral for a bond approval, under some circumstances it is a necessity. Collateral can actually be utilized as a wonderful negotiating tool, so before giving up on getting bonded, you should pledge your assets, in an attempt to get approved. There are some bond companies out there that will work with contractors that have poor credit score and offer competitive annual rates, as well.
Contract Guarantees
The contractor license bond does not guarantee specific contracts, since these agreements are made by the contractor and the project owner. In fact, you will need to apply for separate surety bonds for these contracts. As mentioned above, the contractor license bond will only guarantee compliance with the provincial license.
Does Not Cover Multiple Provinces
If you plan on conducting business in multiple provinces, you will need to obtain a separate contractor bond for each. Before initiating the bonding process, be sure to check with each provincial entity for details on bond requirements. Not all provinces and territories require surety bonds, so there will no need to go through the process again.
Conclusion
To save yourself a lot of time, if you plan on conducting business in multiple Canadian provinces and territories, be sure to enquire about the bond requirements, when you are completing the initial licensing process. As you can see, it is genuinely not that difficult to obtain your contractor license bond, but you will need to be diligent doing so. Continue researching this very important topic, if you have not received the answers you were seeking.
Other useful posts