Why You Should Buy Our License Bonds
Do you own a business, which is required to be licensed? If this is the case, you need to understand that you also need to obtain a license bond. The majority of provinces require all licensed organizations to also maintain a License Bond, which works in conjunction with their license. In many

situations, you will also be required to renew this bond each and every year. With this mind, you will definitely want to consider purchasing one of our License Bonds, so you can work in your residential area legally.
Please find below our license bonds that we most commonly offer:
What Is A License Bond?
Before moving forward, you should take the time to learn about the basics of a license bond. These bonds are very similar to permit bonds. Both are types of commercial bonding. Governmental agencies require you to obtain one of these bonds, before you will be allowed to legally obtain your business license. They're extremely beneficial and will give you the ability to tote your bond in front of your consumers and encourage them to do business with your construction company.
By owning a license bond and license, you will be able to prove to your customers that they're protected buy the laws and be able to file a bid bond, within your province! This will encourage them to enter into business with you, without even thinking about it!
You should know that a license bond is actually a three party system. It includes a principal, obligee and the surety. These will be explored below for your convenience.Three Party System
As the contractor, you are the principal.
The agency, which requires you to obtain this bond, is referred to as the obligee.
Finally, the company, which issues the bond, is known as the surety.
Each and every one of these entities is absolutely vital for this type of arrangement to work. Each is responsible for upholding their end of the bargain and will be legally required to do so.
Protecting Your Customers
Many construction contractors are unaware of the benefits of this type of bond! You should know that a license bond is tremendously beneficial for you and your corporation, but it is even better for your customers! These bonds aren't like surety bond insurance. Instead they're entirely dedicated to your customers and work to guarantee that you'll fulfill your obligations to them.
When you purchase a contractor license bond, you agree to work strictly as required by governmental regulations. This helps to protect government agents and your customers from possible financial loss. Although this might not seem like a major plus for your business, it truly is!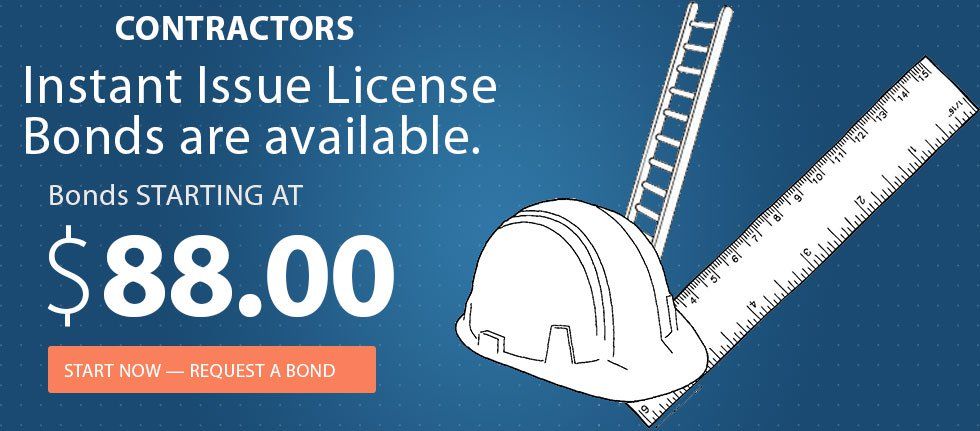 More Qualified
Many states within the United States require that contractor have a business license. In order to be approved for a license, the contractor, mechanic, or plumber will have to undergo special training that qualifies them to do a specific job. A certification is given to all individuals that complete the training or educational courses and then successfully pass a state test.
This certification has to be applied, in order to be approved for a business license. These businesses must also be insured to meet the standards. This will assure the client that the contractors are skilled enough to do the job and get it completed by the deadline.
More Alluring
A licensed contractor or developer will look more appealing and alluring to a potential client. Most individuals will take the time to do a background check on a specific contractor prior to hiring them, which is a great idea. If they see that the contractor holds a state license and certification number, they will be more adamant about hiring them. This will earn you more contracting projects, so your business will boom.
Sign Up Right Away!
If you're interested in showing your customers that you truly care and will sincerely work hard to fulfill their desires, after speaking to a Canadian surety bonding expert at ConstructionBond, you will definitely want to buy one of our contractor license bonds! By doing so, your business will look more professional and will attract more customers!


Other Types of Surety Bonds we provide:

To read the frequently asked questions regarding surety bonds: click here