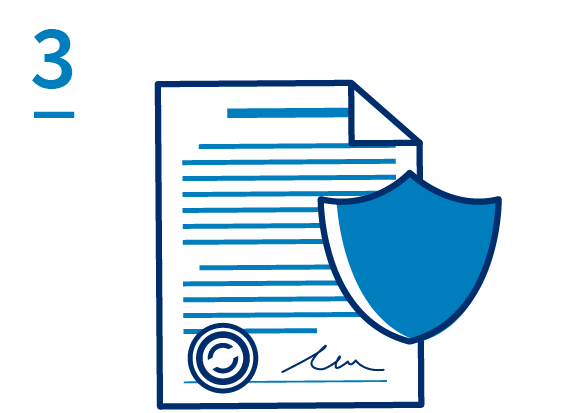 Are you trying to obtain a new contract in Canada? The jobs are plentiful but the competition is fierce. And, you have to understand that your client wants to protect themselves to the fullest. Therefore, you may be required to get pre-qualified for a specific project. To pre-qualify, you may need to obtain a bondability letter. You'll need to speak with a bond agent to acquire this letter. What does this mean? How is the letter going to help your business? You'll find out the answers below.
What It Means
First and foremost, you should find out what bondability means. You may be asked by your client to present a bondability letter. Before doing so, you should find out what the letter entails. It is simple. The letter comes from the bonding broker. It lets the client know that your company can indeed be bonded by the company in question. It means that your company has been underwritten and approved for the specific project. In most cases, you should be able to obtain a bondability letter in a matter of minutes. And, you can guarantee that it is going to enhance your chances of getting the job.
The Cost Of A Bondability Letter
Typically, you shouldn't be required to pay anything for a bondability letter. Most bond brokers will provide you with this document without charging anything. Therefore, you should not hesitate to take advantage of this service. Doing so will improve your chances of getting the job since it will put the client's mind at ease. If your bond agent doesn't offer bondability letters, you should contact us. We can hook you up with a good Canadian agent who will.
What It Contains
Ultimately, you have to understand that this letter will contain several details. For instance, it will tell the client how long the bonding company has been working with your company. It can also tell the client the rating of the bond company. It confirms that the bond company is approved and that the bond will be valid. The letter will provide the company with details about the bond limits and so much more.
Suffice to say, the bondability letter is very beneficial to your client. It is pertinent to provide them with this information.
Non-Binding
Finally, you have to remember that bondability letters are non-binding. Still, it can be very beneficial for all parties. It tells your client that your company has been approved previously. This will increase the likelihood that you're going to choose your company as their contractor.