An In Depth Look At Union Bonds And How They Can Benefit Labor Unions
As a labor union representative, you will be responsible for a long list of very important tasks. Unions are designed to protect the interests and rights of industrial and professional workers. Most provincial entities require all employers that hire union workers to be bonded. Each union representative must come into agreement with the employer and surety, before signing the bond. Below, you will discover more information about the union or wage bond.
Getting Bonded
Getting bonded is genuinely not that difficult and you can begin the process, by filling out an online quote. This form can be found on most surety company's website, so be sure to take advantage of it, because it can provide you with a very quick approval/denial response and actual annual bond rate.
You will need to complete an application and submit to a credit history background report, before approval request will be processed. Once you are approved, you will need to validate the indemnity agreement, by signing it. Upon on approval, you will also need to pay the annual premium determined for your commercial bonding broker, which will be due the same date the following year.
Union Dues
Union workers are forced to pay dues, which are often due on an annual basis. The labor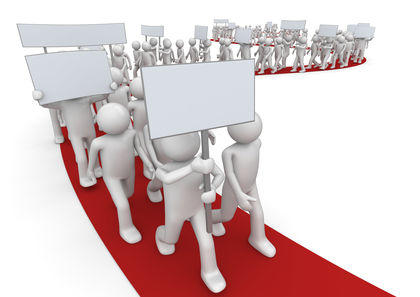 bond initiates a contractual debt in the interest of the employee. If the union dues are not paid as promised, the employee could potentially lose his/her union position. Union dues are mostly paid for by workers, who are employed by a company that requires or allows their employees to join a labor union.
Local Unions
Local unions are small branches off of a national organization. In order for a local union to operate accordingly, they must be paid dues, which come directly from the national organization. Labor bonds can be utilized to guarantee unions at the local level will receive these dues in a time efficient manner.
Filing a Claim
If at any time, the obligee (union) does not receive their union dues, a claim will be filed with the surety company. In turn, the surety will initiate a comprehensive investigate to see if the claim is legitimate or deceptive. Upon validation of the claim, a penal sum will be paid out to the union organization. The surety company will then begin a process of ensuring that the principal (employee) will reimburse the full amount of the penal sum. In some cases, the employee may have to pay additional costs pertaining to this process.
Current Pricing
Lastly, you should realize that the pricing for Union Bonds can be very diverse and will tend to vary from one Union to the next. Since this is considered a type of financial guarantee, many surety companies actually stay away from these bonds. However, you should realize that each surety company is unique and some of them are willing to offer great rates to those needing Union Bonds.
Getting Bonded
In order to obtain your Union Bond, it is vital to shop around, by filling out numerous applications and obtaining a handful of quotes. You can start this process immediately by contacting a broker at CONSTRUCTIONBOND, so you can obtain your bond, as quickly as possible.
Other Types of Commercial Surety Bonds we provide: