Tile contractor insurance also known as general liability insurance for contractors is an insurance coverage that provides financial protection in the event a contractor cause damages, loses, and bodily injury. This insurance kicks in to pay for damages or lawsuits if the cause of the loss is covered by the policy.

Affordable General Liability Insurance For Tile Work
A lot of Canadian consumers prefer having tile in their homes. Tile looks great and it is definitely capable of increasing the overall value of the home. If you work in this particular industry, you can guarantee that you're not going to have any trouble finding new work. Before accepting any new work, you need to make sure that you minimize your risks. Otherwise, you're going to land yourself into hot water. While it is not possible to negate all of the risks involved, general liability for tile contractors can definitely make a huge difference.
How Tile Contractor General Liability Insurance Can Help
First and foremost, you should take a little bit of time to learn how general liability insurance for tile work can help you company. The truth of the matter is that this type of insurance is going to protect your company and provide you with plenty peace of mind. When dropping on the floor, tiles can make a real dent. They can easily break a toe as well. In these unique situations, your general liability insurance will protect your company and cover the costs. You absolutely need general liability insurance no matter how well trained your workers are.
We strongly encourage you to contact us an obtain a sufficient amount of general liability insurance for tile workers today!

How Much Will Tile Contractor Insurance Cost?
Tile contractors in Canada can make some pretty good money. Nevertheless, they cannot afford to spend mindlessly on insurance. The sad truth is that attempting to find out how much you're going to be required to pay can be tough. After all, there are numerous factors that the insurance companies will consider when attempting to set the final price. They'll think about your company's history, your personal credit and how much revenue you generate yearly. Still, the good news is that tile contractor insurance shouldn't break the bank. It will likely fall anywhere from $615 to $1,000 a year.
What Is The Average Tile Work General Liability Insurance Recommendations?
We strongly recommend that every single tile work company gets as much insurance as possible. Of course, this isn't always going to happen. Instead, it is vital to get as much that your company actually needs. The needs of one tile contractor can vary from another. A $2 million policy should be a good start. However, you shouldn't hesitate to get more if you believe that you need it.
How We Can Help Tile Work Contractors
Our company is here to aid tile work contractors just like you. We've been helping tile contractors in Canada for many years and we're not going to stop until you get the coverage that you need. We specialize in tile contractors insurance. We know the ins and outs of the business. Plus, we understand a great deal about the unique risks that you face. When you're ready to get the coverage that you need, you'll want to stop what you're doing and get in touch with us. We will do everything possible to help you.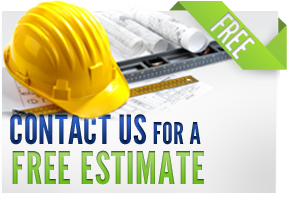 Frequently asked questions
Other Types of Contractors We Commonly Insure
Alterations or Repairs (Residential)
Antenna & Satellite Installations (Residential)
Heating Equipment & Combined Air Conditioning (Residential)
Lawn Sprinkler Installation
Machinery, Agricultural
Machinery, Industrial (Millwright)
Masonry (Including Bricklaying, Stonework, etc.)