Running An Auction – How To Acquire The Auctioneer Bond
Have you ever attended a Canadian auction? These events can be enormously exciting and profitable for both sides of the transaction. Auctions give sellers the opportunity to make money, while also giving buyers the chance to purchase a desired item at a potentially decreased rate. This would be complete chaos, if it weren't for the thoroughly trained auctioneer, who is responsible for overseeing and managing the action. If you wish to gain control and run an auction, you will need to get licensed. Of course, you'll first need to acquire the associated license surety bond in Canada. Below, you'll learn more about the auctioneer bond, so you can get yours right away.
The Requirements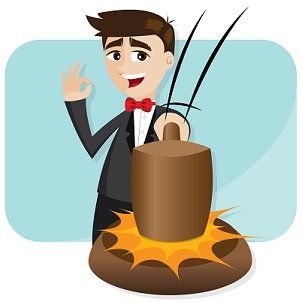 Before attempting to acquire your auctioneer license, you will need to learn about the bonding requirements. Although the laws may vary from province to province, the majority requires bonding and licensing. This is true, within New Brunswick. Below, you will find a handful of exceptions.
When auctioning Crown property

Auctioning off property, which is sold by a government municipality or with the authority of the court

Those auctioning goods for religious or charity reasons
If you do not meet the classifications above, you will be required to obtain the bond. The good news is that the bonding process isn't overly difficult and shouldn't take more a few minutes of your time.
Why Are Auctioneer Bonds Required?
Being an auctioneer comes with many responsibilities, but more importantly is complying with governing regulations regarding their licensure. Almost all Canadian provinces and territories laws require all auctioneers to be bonded. Government and business establishments work diligently to protect the public from fraudulent and unethical auctioneering practices, which could potentially lead to massive monetary losses.
Auctioneers are responsible for the sale of foreclosed real estate properties, personal goods, and other properties. There have been many cases of auctioneer fraud reported over the years, which has caused major damage to individuals and businesses.
Getting Licensed
Under the Auctioneer License Act, there are a handful of eligibility requirements, which must be met before you'll be able to acquire your license. First and foremost, you will need to complete and submit the required application. Secondly, you will be required to pay a licensing fee, which could vary from location to location. In New Brunswick, you will need to obtain a $1,000 bond. Your province's regulations and guidelines may vary slightly. Once you've managed to obtain all of this information and the bond, you shouldn't have any trouble getting your auctioneer license.
Will Bad Credit Affect Bond Application?
When applying for any type of surety bond, you will need to submit to a credit check. The underwriter will need to obtain a copy of your credit history, since the main source for determining the actual annual premium. If you have a perfect credit score, you will have nothing to be concerned about, but if your scores or extremely low, your application may be denied.

Of course, there are some things that you can do to enhance your application. One way to do this is by providing the surety company with a copy of your liquid assets including check account records and bank notes. By doing this, you will be showing the surety agent that you will be fully responsible for paying the total sum of the bond.
Protecting Your License
Acquiring your auctioneer license can be somewhat stressful, so you will want to do your best to maintain the validity of your license at all costs. Also, when considering the expenses involved, you have even more reason to abide by the law and avoid claims. It is vital to remember that the Auctioneer License Act makes it possible for the Financial and Consumer Services Commission to revoke, cancel or suspend your license at any point, if you're found guilty of misconduct. The Act also ensures that consumer loss can be covered by forfeiture of the bond. Again, it is pertinent to keep yourself out of trouble, so you can maintain your bond, license and your career!
Renewal Process
As someone, who owns an Auctioneer's Bond and License, it is absolutely vital to remember that your license will only remain valid for twelve months. Every year, you will need to renew the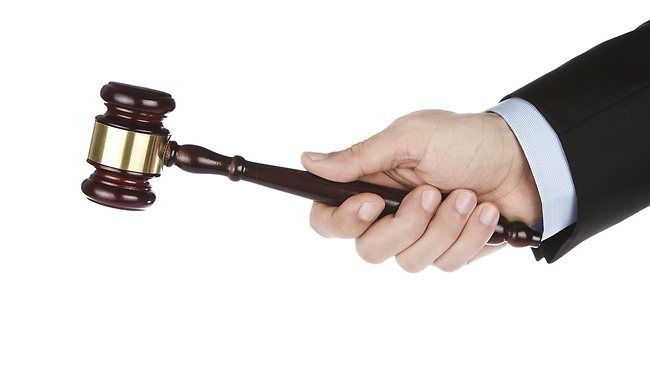 license, so you can continue working as an auctioneer. The good news is that the renewal process is very similar to the application process.  The same documents, which were required initially, will also be needed for the renewal. The only difference is that you'll need a bond continuation certification. This can be obtained from your surety company or your insurance agent.
Get Bonded Now
Now that you've learned about the bonding requirements and application process, it is time to take action. By filling out the Constructionbond surety application, you will be able to receive a quote for the bond premium. If you deem the amount acceptable, you will want to go ahead and sign the agreement, make the initial payment and receive your bond!
Other types of license bonds that we offer: