Chimney Cleaning Company Insurance also known as general liability insurance for chimney cleaners is a coverage that financially protects chimney cleaners in the event they get sued by clients or third parties for causing damages, loses, or bodily injury.
We recommend having coverage no less than $2,000,000. Rates starting from $1,000 for the year.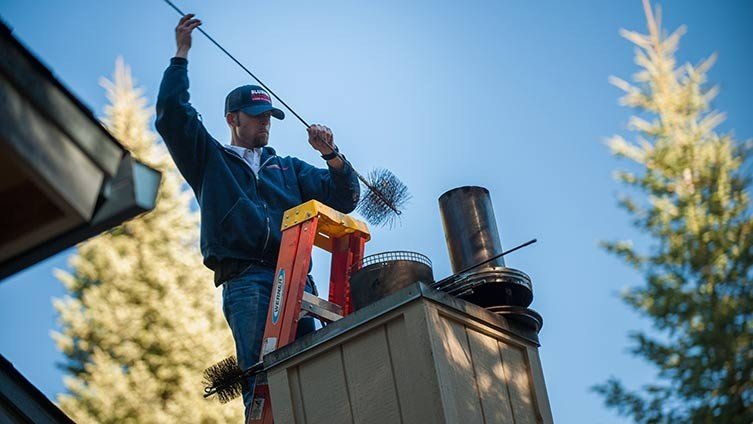 What Chimney Cleaners Need To Know About Chimney Cleaning Insurance
Due to the fact that Canada experiences harsh winters and heavy snowfall many homeowners end up using their chimneys most of the year. Repeated use really clogs up the chimney and requires repeated cleanings. Of course, this is a good thing for any chimney cleaning company. Whether you are just starting your business or you have been in business for a number of years, you are without a doubt going to need general liability insurance for chimney cleaning to protect your business from liability.
What Does Chimney Cleaning Insurance Do?
Chimney cleaning insurance policy is essential for any Canadian chimney cleaning company because it can prevent you from losing your company. Chimney cleaners are exposed to a number of risks on any given day. You could easily damage the customer's property or you could even cause bodily harm to the customer. This is where chimney cleaning general liability insurance excels. It will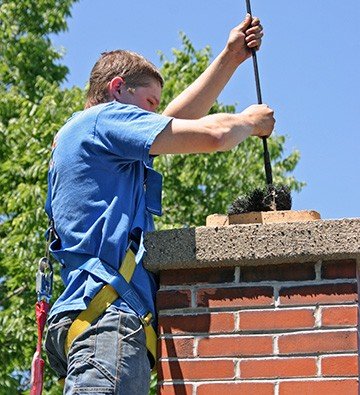 protect you in both of these situations and it will also protect your employees. If you or an employee causes harm to a customer or damages his or her property, the policy will pay for the repair damages and the medical expenses.
However, this policy doesn't just stop there. If the customer decides that paying for medical costs or repair damages isn't enough they can take the case to court. This will tie up a lot of resources, time and money. Even if you win the case you are looking at thousands of dollars' in lawyer fees and wasted time. However, general liability insurance for chimney cleaning would cover these charges. It will pay for court costs and lawyer fees. It should also be important to note that this policy provides the same type of safety coverage to your employees.
What Will Chimney Cleaning Companies Pay For General Liability Chimney Cleaning Insurance?
When it comes to chimney cleaning insurance in Canada you will no doubt have a number of providers to choose from. Each provider is a little different and offers different types of coverage plans, but most of them are going to base their price on several factors. Some will base their price of the number of employees that you have. Some base their price of the previous claims that you have filed and some will even base the cost on the amount of money that you are bringing in annually. That being said, chimney cleaning general liability insurance might not be cheap for your company, but it is essential. Without it you are really putting you and your employees at risk. Most chimney cleaning companies can expect to pay $1,000 to $1,500 a year for this type of coverage.
What Should My Chimney Cleaning Coverage Limit Be?
When you apply for chimney cleaning liability insurance you are going to be asked how much coverage you want. This is how much damage the policy will pay for. For instance, if you acquire a $5,000,000 policy, then the policy will offer $5,000,000 worth of coverage. Since chimney cleaners are exposed to such high risks it would probably be advisable to go with at least a $2,000,000 policy. Just to ensure that you are covered for every possible situation.
Our Company Provides General Liability Insurance For Chimney Cleaning Companies
We specialize in chimney cleaning insurance and we can help you protect your company and employees. You can easily get in touch with us and we can provide you with a quote or more information. Just visit our website or give our toll-free number a quick ring.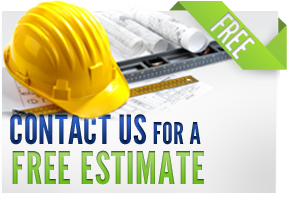 Frequently asked questions
Other Types of Contractors We Commonly Insure
Alterations or Repairs (Residential)
Antenna & Satellite Installations (Residential)
Heating Equipment & Combined Air Conditioning (Residential)
Lawn Sprinkler Installation
Machinery, Agricultural
Machinery, Industrial (Millwright)
Masonry (Including Bricklaying, Stonework, etc.)