Let's start by learning what the application process is!
As a contractor, you truly owe it to yourself, your employees, and your clients to acquire a sufficient amount of contractors insurance. This coverage will give you the peace of mind knowing your company and your employees are protected in the event of an accident. At the same time, it'll help to cover the client's costs, without forcing you to pay out of pocket. So, if you concur and you're ready to obtain contractors liability insurance, you'll want to read the information below and learn how to do so.
Finding A Reputable Broker
The first step will be to find a reputable broker, which will require a bit of research. You should avoid making a drastic decision and never choose to business with the first broker you come across.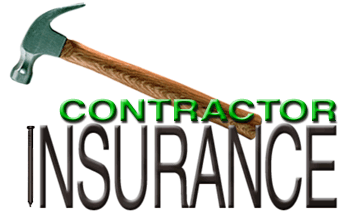 Instead, select a few companies and then do extensive research on each, while keeping an eye out for years in business, customer service, and reliability rating. You want to be able to rely on the brokerage to guarantee a payout, if ever needed. It is also wise to search for information about how the company handles every situation of the business operations.
Application Process
General liability insurance for contractors can be considered risky for the insurance provider. It all depends on a handful of different factors and the insurance provider will want to extensively research your risk level, before agreeing to cover your company. This will require you to fill out an application and provide the provider with an array of details about your business. The good news is that most of the information needed should be firsthand knowledge and you most likely won't need to scour through your paperwork more than a few minutes. If you need assistance with the application or have any questions, you will want to make sure to consult with the broker.
Quote
Another thing you'll want to do is acquire a quote. Generally, the application and quote form can both be filled out and submitted online. Since there are numerous variables, which can impact the cost of contractor insurance Canada, it can be difficult to pinpoint an accurate number, without consulting with the broker. So, before you rush ahead and begin preparing the paperwork, you'll want to go ahead and consult with a Surety Bond Broker. They'll be able to provide you with a quote within a short matter of time.
Consider A Personal Visit
Some business owners will feel much more comfortable working with an insurance broker in person. Speaking with a broker over the phone or filling out the application form online is very impersonal and may concern some individuals. This is fine, since many brokers will be more than willing to work with the contractor in person. Remember to collect the necessary paperwork and documents, before visiting a broker's office, so you won't be forced to return, mail in documents, or face any delays.
Conclusion
Applying for general contractors' insurance is genuinely not that difficult. Start by filling out and submitting the free quote form. When doing this, be sure to stick with the facts, because the broker will utilize this information to begin the application process. Follow the tips above and you will find success in every step of the process.

Frequently asked questions regarding contractors insurance
Types of Contractors We Commonly Insure
Alterations or Repairs (Residential)
Antenna & Satellite Installations (Residential)
Heating Equipment & Combined Air Conditioning (Residential)
Lawn Sprinkler Installation
Machinery, Agricultural
Machinery, Industrial (Millwright)
Masonry (Including Bricklaying, Stonework, etc.)