From the Basics
The Canadian construction business is booming and this is leading many individuals to get involved in the construction field. However, there is much more to the whole business than just jumping in and going to work. You are going to have to pull permits, get a license, and bid on projects. When it comes to bidding on a project you are also going to be required to apply for a bid bond before you can even put in a bid. This is why it is important for you to understand everything you possibly can about bid bonds. Below, you will learn more information about bid bonds and how you can benefit from them.
What Is A Bid Bond?
A bid bond is basically a written contract that guarantees a project owner that you will undertake the contract and perform the duties in the same terms that they were bid upon. This of course is in the event that you win the bid. For instance, a project owner does not always know that a contractor is financially stable and capable of taking on their project. This bid bond will ensure the project owner that you are fully capable of taking on the project and completing to the agreed upon terms.
Finding A Professional Broker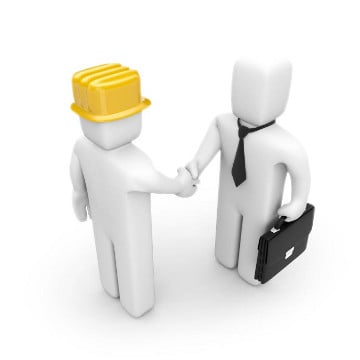 Living and operating a construction business in Canada, offers innumerable benefits. One being that the contractor will have an unlimited array of bond companies to choose from. Of course, you always want to avoid contacting the first broker that you find in the phone book. Instead, you should take your take and do extensive research on each available option. One important factor to remember when shopping for a professional broker is the length of time in business. While, this may not seem like a major factor, it genuinely is, because it proves that the underwriter has the capabilities and skills to preform professionally in the surety bond market.
Application Process
The first step to applying for a bid bond will be completing the application. It is important to note that each bond will have its own application, so be sure to request the appropriate application, before moving forward. The bid bond application is quite lengthy and will require a bit of time to complete, since there is so much data that needs to be inputted into the form. A few examples of what may be asked on the bid application include:
Contract detail, with a commencement and completion date

Obligee and principal full name with address and phone number

Development location

Estimated contract price

Total number of outstanding bids, including unbonded and bonded jobs

Description of work entailed in the contract
You will also need to provide the underwriter with a copy of the contract, bank statements, and business license. If you fail to include this with the application, the process will be delayed until you provide these documents to the bond company.

What Happens If Obligations Are Not Met?
In the event that the obligations are not met on a bid bond, there will be repercussions. This usually means that the principal or the contractor and the surety company will be liable for the bond. For instance, once a project owner awards your company the bid, but learns that you are not capable of performing or financing the job, you and the surety company will have to pay any additional cost that arise, when the project owner selects a new contractor.
The bid is usually awarded to the contractor that had the next lowest bid to yours. In most cases the typical bond penalty is 10%, but this will vary from one underwriter to another.
How Bid Bonds Can Help Your Company
Bid bonds can help your company immensely, because they will guarantee your clients and project owners that you are capable of taking on a job and completing it per the terms of the contract. In fact, most project owners will not even take a bid unless the contractor has a bid bond in place. With that being said, in most providence the law will require a bid bond to be in place, before a contractor can bid on a project. When it is all said and done, a bid bond gives a project owner a higher level of assurance and peace of mind.
Overview Of Bid Bond Costs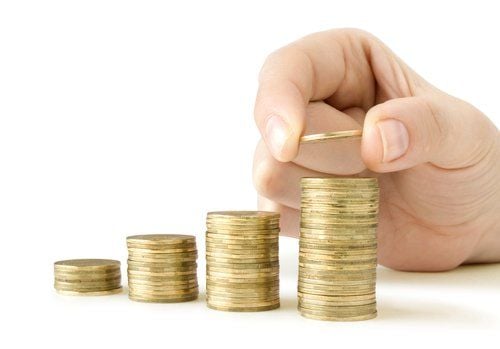 One of the most important questions that you will ponder on, when you first consider applying for a bid bond is the costs. The bid bond costs will vary, depending on the applicant's credit rating, underwriter fees, and the total amount of the contract. When combining these factors together, one should expect to pay a significant amount, especially if your credit scores are extremely low. You may be looking at a ½-2 percent, depending on the factors listed above and duration of the project.
If you have outstanding projects, you may find it difficult to get approved for a surety bond. This is even truer, if the outstanding contract amount is excessive. The surety company will take this into consideration during the prequalification process.
Can A Bid Bond Expire?
Just like every other surety bond, a bid bond will also have an expiration date. It is always highly unlikely that these bonds will expire, before a decision is made or the contract obligation has been fully met, but there are some unique cases in which this can happen. The bid bond expiration date is usually something that is determined by law. However, you will be happy to learn that a bid bond can be renewed. All you have to do is send in the annual premium rate that was set on the commencement date.
Conclusion
It is genuinely difficult to determine the actual bid bond cost. Of course, if your credit rating is appropriate and you have met all of your previous contracts, the annual rate is will be significantly lower. If the surety company offers you an extremely high rate, be sure to not take this lying down. Instead, continue your search for the best Canadian surety company that will offer you competitive costs.
Other Frequently asked questions regarding bid bonds