Everything You Should Know About The Coveted Bailiff's Bond
Are you interested in attempting to acquire a job as a bailiff? This is a tremendous job, which will require you to take on an abundance of responsibilities. Since you'll be taking on various responsibilities and duties, you can expect to be paid well for your efforts. Of course, acquiring this highly coveted position is anything, but easy. First, you'll need to qualify yourself for the position. Once you've done this, you'll need to acquire all of the necessary bonds. Within this guide, you'll learn everything there is to know about the bailiff's bond.

Bailiffs' Job Description
A law enforcement officer that maintains order in the courtroom is known as a bailiff. The Canadian regulations require all bailiffs to be bonded to ensure statue compliance with governing laws. In order to be a licensed bailiff and work in a provincial or territorial court of law, you must be bonded. Bailiffs (process server) have a long list of duties including:
Evict tenants, who are out of compliance with their rental agreement

Authority to seize properties from citizens, even criminals

Permission to serve legal documents (divorce increments, warrants, court summons)

Prisoner escort from correctional facilities to courts and vice versa

Apprehend convicted criminals

Witness escort to court room
What Is The Bailiff Bond?
There are millions of people, who would absolutely love to acquire a job as a bailiff. Of course, the process is easier said than done. This job requires extreme diligence and someone, who is entirely responsible and trustworthy. Within Canada, there are laws put into place to help prevent untrustworthy and unreliable people from acquiring this position. One of these is licensing requirements. In order to acquire a bailiff's license, within Canada, you will first need to acquire a bailiff bond. The bond actually serves two purposes. It is used for licensing and helps to ensure that you'll abide by the laws and statutes, which govern bailiffs.
How to Get Bonded?
The Canadian government requires all bailiffs to be bonded, before they are allowed to begin employment. Getting bonded is a very simple process, but you will need to begin, by completing the bailiff bond application. You can either visit a surety bond company in person or virtually via the Internet. You will find an unlimited array of underwriters on the Internet that provide services to most Canadian provincials and territories. Just make sure that you do a thorough research on the prospective surety, before you actually agree to do business with them. A licensed surety with long business tenure will be your best option.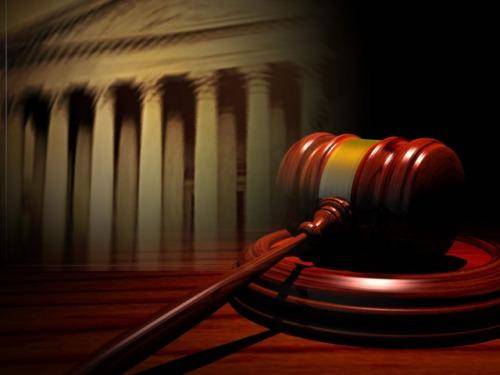 Once you find a surety agency that deals with surety license bonds, you will be able to begin the process. Since you are required to get bonded and licensed, you will need to apply for the surety bond first, since this document must accompany the license application.
Credit History
Once you submit your license bond application, you will need to agree to a credit check. The agency will request your credit report from the three main credit bureaus, Equifax, TransUnion, and Experian. If you have a low credit score, your application may be rejected, but if your scores are high, you will have nothing to worry about. Just note, if this surety company denies your request for a surety bond, you will always have the option of going elsewhere. There are several different sureties that work directly with individuals that have a low credit score.
For British Columbia Bailiffs
Those that intend to work in British Columbia need to understand that the province has two classifications of bailiffs. One is the court bailiff, which doesn't need to meet the requirements of British Columbia's Consumer Protection purview. However, the other type does and will need to acquire a license directly from Consumer Protection BC. These individuals will also need to abide by the laws set out by the BPCP Act and all similar regulations.
Other Requirements
Aside from acquiring the bailiff bond, you will also need to meet a handful of other qualifications, before you'll be able to secure a bailiff's job, within the country of Canada. For your consideration, the school and skill requirements for all Canadian bailiffs will be listed below.
Complete a university choice or acquire your CEGEP

Obtain a Diploma of College Studies in Paralegal Technology. Otherwise, a bachelor's degree from a law facility will suffice.

Bailiffs need to be diplomatic, calm, firm, and always willing to respect the rules.
If you're able to meet all of these requirements, you're already well on your way to becoming a highly paid bailiff. Below, you'll learn how to acquire the bond, so you can move one step further.
Bond Forfeiture
Take note that failing to abide by your regulations and failing to perform your duties could result in your bond being revoked. The laws and regulations regarding bond forfeiture vary from province to province. Within Ontario, the Minister has the right to revoke a bailiff's bond in a variety of circumstances. Below, you'll learn about some of these.
The bailiff is convicted of a serious offense, such as fraud, libel, theft, or breaking and entering, as specified within Canada's Criminal Code. In order for the bailiff's bond to be revoked, they must have been acting as a bailiff, during the commission of the crime.

The bailiff's bond may also be revoked, if a judgment is made against them for fraud, assault, libel, or trespassing, in which the crime was committed while acting as a bailiff. If the court attempts to recover money, which was paid for responsibilities not performed, you may also lose your bond.
With this in mind, it is pertinent to abide by the rules, so you can maintain the validity of your bond.
Overall
A bailiff must carry out an abundance of responsibilities and the very first is acquiring the necessary bond. Once you've worked through this procedure and have acquired the bond and the bailiff position, you'll want to do your best to stay on the straight and narrow. This will help to prevent problems and will guarantee that your bond remains in tact and valid. When you're ready to acquire your bailiff's bond, you should submit the application to get started.

Other types of license bonds that we offer: