Performance bond definition: A Performance bond acts as a financial guarantee when it comes to completion of construction or commercial projects. This bond guarantees that you (principal) will complete the job that has been awarded (you came low on) to your company by the project owner (Obligee – This can be a municipality, governing body, or a private project owner). When you placed a bid, you mentioned your price, time frame, and level of standard. Performance bond guarantees the Obligee that the job will be done as per agreed terms. If the Principal (You) defaults or is unable to continue the job for any reason, the performance bond may be cashed by the Obligee to recover from loses. The principal may be responsible for the loses the Surety or insurer incurred.
Here is what you 
NEED

to know 

BEFORE

you Apply for a Performance Bond!

We understand that you may not know a lot about how a performance bond is used as a financial guarantee when it comes to construction projects. To make things easy, we have broken down information for you in the simplest possible words. If you have any questions or require guidance regarding your bonding needs, please do not hesitate to call 1-888-480-7677 or contact us by clicking here.

Performance bond is a financial guarantee that is required by the obligee (The person, company, municipality, governing body, etc) awarding you the job. This bond usually comes in effect when you win (come low) on a bid and get hired by the obligee to get the job done. There are 2 major types of performance bonds. First being a 100% Performance bond and second being 50%. The difference between the two is the amount of bonding required. Let's put it in perspective, your job is $500k and the obligee has request a 100% performance bond. In this case, you would require to be bonded for the entire $500k. On the other hand if they ask for 50% performance bond, then we would be looking at bonding half, $250k in this case.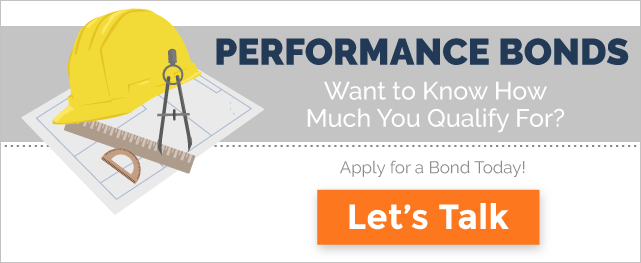 In most cases, you would know the exact specs required when it comes to getting the bond ahead of time. This information can usually be found in the tender document. If you are confused about what a tender document is, then to clarify further, we are talking about the document that has the job description, requirements, bidding information, etc. Read through that document and search for the bonding requirement section. There you will find everything you need to know. Also, if you do not want to do the searching yourself, send the documents to us or tell us a bit about the job (tender), we'll find the specs and make your life easy. If you require a performance bond ASAP, we recommend completing the Surety bonding application by clicking below! 

THE UGLY TRUTH

 about Construction Companies and Builders!

Some Construction companies and builders never take advantage of getting setup with a surety facility. The benefits of having a surety company behind your business screams for more exposure. Once your company is bonded, you can start exploring jobs that are ONLY open to companies that can provide performance bonds from a Canadian Surety company. We want to help you achieve your potential. ConstructionBond understands the dreams of every business owner. Often, small requirements or formalities, end up ruining opportunity. No longer will getting performance bonds for a company be an unnecessary hassle (like some customers experience), provided they qualify for their required facility limits with one of our Surety markets. We will get straight to the point and let you know weather you qualify for performance bonding or not.

Frequently asked questions regarding Performance Bonds
For Project Owners doing the hiring
Have you ever thought about investing your money? If so, you might want to consider entering into the real estate market. Buying land and developing property can be exceptionally profitable, if you make the right moves. Of course, you're not the only entity involved in this arrangement. You'll need to enter into a contract with a construction contractor. In order to protect your investment, you will want to obtain performance bonds on the project. What is this type of surety bond and how can it help? You'll found out below!
What Is A Performance Bond (Contract Bond)?
First and foremost, you should take time to learn about the basics of this type of construction bond. Whenever you decide to invest in a property development, you will need to select a contractor. Requiring the contractor to provide you with a performance bond will guarantee that the work will be completed, within a satisfactory period of time and as according to the contractual details. Frequently, performance bonds and payment bonds are issued in correlation, in order to protect both parties of the transaction.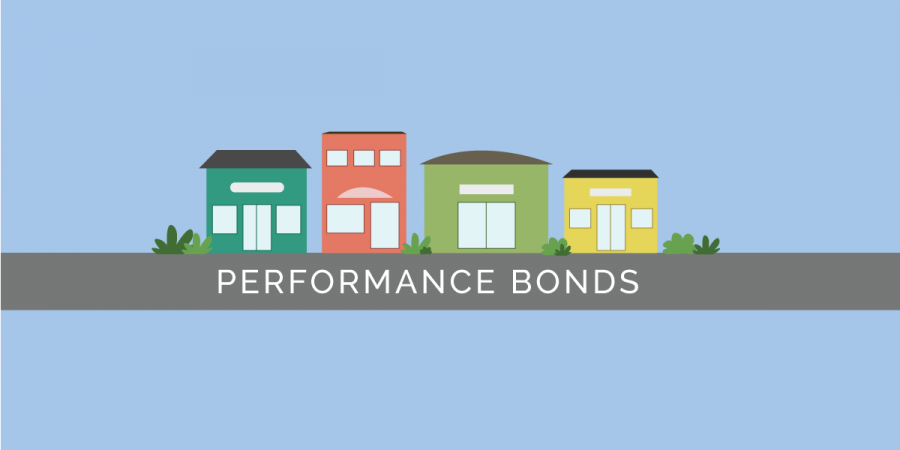 Protects Contractor and Customer
The biggest advantage that is offered through the surety bond is both the customer and contractor are protected from financial loss. If you are in need of a residential or commercial renovation, you should definitely take advantage of the surety bond. It will protect you from financial loss and prevent you from being out of commission for longer than necessary. This will not only ensure of a completed contract, but it will also ensure you that the job will be time as per the time frame allotted.

Background Checks
In order to receive a surety contract bond, the surety or Bond Company will run a full background check on the principal (contractor), along with a credit history. This will ensure the surety that the contractor is reliable and will abide by the rules of the surety bond. In lower-risk bonds, the contractor will have to pay a small percentage up front, which can range from 1-5% of the total bond amount. Higher-risk bonds are usually required to pay a higher premium based on the total amount of the bond.

Poor Performance
If at any time the obligee finds that the contractor never full-filled the job as promised, they will have to file an immediate claim against the surety bond. In this case, the bond company will start an investigation to see if there is justification to make a full payment for the claim. The surety will make the payment, if justified and then seek to make the principal repay the costs.
What Determines Cost?
It is vital to know that you'll be required to pay for your performance bond. The reassurance is enormous and well worth the price. However, you should still familiarize yourself with the factors that will play a role in the final price. For your consideration, these will be listed below.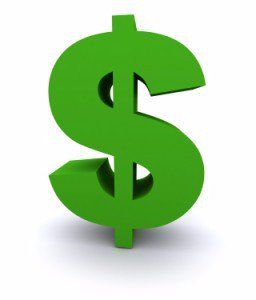 Overall bond quantity
Size and type of contract
State of contractual obligation
Your surety company of choice
The contractor's history and credit
Fees for agent or broker's services
Overall
At the end of the day, all property developers should obtain a performance bond or contract bonds for all of their property development projects. The risks are too great to pass up this opportunity to protect yourself, your investment and your peace of mind!