When searching for the lowest possible annual surety bond rate, you will need to do a bit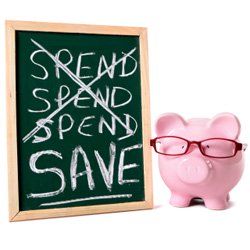 of comparison shopping. You should treat this process in the same manner, as purchasing a home mortgage loan. While the annual premiums will vary from one surety to the next, based on your credit history, it is possible to find a surety that is willing to offer you an aggressive and competitive rate. Below, you will discover a few tips to help you find the lowest annual surety bond rates.
Personal Credit Scores
The applicant's credit scores will play a huge role in determining the annual rate. Of course, the total amount of the bond will also help determine the rate, but it will not alter the premium a great deal. Most surety companies will tend to only write bonds for applicants with a perfect credit score, leaving others with very little potential for approval. If you have a poor credit rating, you should not give up hope on getting bonded. For every surety that denies you a bond, there is one that will be more than willing to work alongside you to get you approved quickly.
Strengthening Your Application
Strengthening your bond application will not be an easy task, but it is possible with a lot of hard work and determination. If a specific bond company deems you a "high risk" applicant, because they do not trust that you will be able to pay off a claim. Applicants that have a long history of faltering on contract and debt commitments, you will be labeled "high risk". Instead of just giving up hope, you should begin working toward strengthening your application.
Reestablish Your Credit Scores
Reestablishing your credit scores will be difficult, but if you are armed with the right information, the process with go much smoother. You should begin by requesting a credit report, which may be free in some circumstances, from the main credit bureaus, Equifax and TransUnion. This will not affect your current credit scores, but you will need to pay a small fee for this service.
Compare each report, because there will potentially be some minor, but notable differences. For instance, if you have recently paid off an unpaid debit, this may be omitted from one report, while still remaining on the other. In this case, you will need to contact the appropriate agency and provide proof that you paid the debt in full, so that it will be removed from your credit report. Just by doing completing this one step, you will be improving your credit scores.
Experience Demonstration
When the surety obtains your credit report, it will contain a list of descriptions with a rating for each that signifies, whether or not you demonstrated reliable or delinquent behaviour. If your credit scores are low, you can actually find ways to show the surety company that you have exactly what it takes to succeed. If you have relevant experience in the industry that you are currently working, you can turn offer this vital information to the surety company. A professional resume with references will definitely do the trick.
Strengthening Your Finances
There are several ways to go about strengthening your application by demonstrating your net worth and cash flow. You can do this by providing the surety with financial statements from your local banking institution. These statements should include liquid (checking account, safety deposit box, and money market account) and personal (real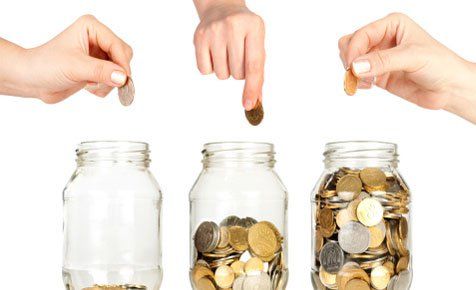 estate property) assets. The underwriter will take a look at these documents and then consider whether or not they are sufficient for this purpose.
Conclusion
By doing whatever is necessary to strengthen your application, you will be successful in reaching your goal. Be sure to never just give up, because there are construction bond companies out there that are willing to work alongside you to help you get a decent surety bond rate. The more you understand how bonding works, the better the chances of you becoming bonded. Most companies fail to get a surety facility simply because they do not have the documents required by the surety ready ahead of time. Getting a surety to back your company creates a huge risk for them. This is why we always encourage our clients to update their knowledge on surety bonds whenever possible. If this motivates you to learn more, you can get a kick start by going to the ConstructionBond frequently asked questions section. There you will find information that will comfortably put you in a place to take your first steps towards becoming a bonded company in Canada.
Other frequently asked questions regarding surety bonds